Fiberglass

Tank Sales in Texas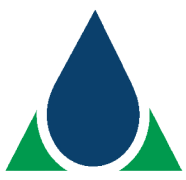 Our Fiberglass Reinforced Plastic (FRP) Manufacturers Partnership
Paramount Wastewater Solutions is proud to partner with Belco Manufacturing Company, Inc. to provide Fiberglass Reinforced Plastic (FRP) products to a multitude of industries.
Belco Manufacturing Company, Inc. is one of the largest Fiberglass Reinforced Plastic (FRP) Manufacturers in the industry, supplying hundreds of FRP tanks and process vessels ranging from 12-inches to 24-foot diameter, and miles of duct and pipe systems per year to the U.S. Municipal and Industrial Markets. Their 110,000 square-foot fabrication facility in Belton, Texas is equipped with the latest technologies to offer high-quality, corrosion-resistant solutions for a variety of industries including: chemical processing, pulp and paper, water and wastewater, metal and mining, electronics, power generating and oil and gas production. From fabricating storage tanks for Oil & Gas Exploration use, to offering a complete line of dampers and backdraft dampers, Belco is able to meet your custom fiberglass demands.
Belco Manufacturing Company, Inc. has delivered quality products and customer satisfaction for more than 30 years.
Belco incorporates state of the art products like their stacks and tower package systems which offer chemical resistance and are lightweight for easy handling and installation. They are weather resistant and easy to maintain with a long-lasting gel-coat exterior and UV protection. Belco's capabilities include in-house structural and mechanical engineering, as well as CAD design for custom fabrications.