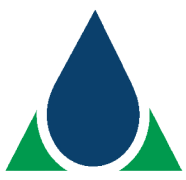 Where Service is Paramount
paramount Wastewater Solutions, LLC is a wastewater solution management company that is based out of Central Texas.
Paramount specializes in safe, economical, and environmentally conscious wastewater and grease treatment and disposal, including transportation with adherence to strict safety protocol.
Paramount Wastewater Solutions, LLC is family-owned and operated. Originally established in 1995, the Kern family has provided a wide array of wastewater solutions for both commercial and residential clients. In 2002, Paramount Wastewater Solutions, LLC began work in the portable toilet industry and quickly became the company in both name & reputation to put the clients needs first while maintaining ethical integrity.
Throughout this time, Paramount Wastewater Solutions, LLC also continued in the development, design, and maintenance of a wide variety of septic systems and developing other pipelines in the wastewater industry. In late 2018, the Kerns decided to focus solely on expanding further into the wastewater hauling and wastewater product fields. Paramount Wastewater Solutions, LLC prides itself on putting the customer and the end-users first, because 'Customer Service is Paramount'.
We Focus on Customer Service, Ethical Management, and Growth
We Have Been in Business for Over 17 Years Serving the Community
Owned and operated by Patrick and Krista Kern, Paramount Wastewater Solutions, LLC is a company that focuses on customer service, ethical management, and growth. The owners possess a wide array of experience in both business and wastewater management that has allowed Paramount Wastewater Solutions, LLC to thrive over 17 years of business and embark upon a myriad of market segmentations.
With future growth in mind, Paramount is a key stabilizer in the Central Texas wastewater management industry and will continue to establish its place as a leader in wastewater expertise.